Bilingual Master Officiant weddding Ceremonies Madrid (english-spanish). Masters of Ceremonies, wedding celebrants, wedding officiants. Symbolic civil weddings in Madrid and other places in Spain
If you are thinking about getting married in Spain, in any place that you consider, we can offer you our bilingual wedding celebrants. We are an experienced group of wedding celebrants, officiants or masters of the ceremony, as you want to call them, specialized in bilingual English-Spanish ceremonies.
Our Master Officiant wedding Ceremonies will conduct your wedding ceremony from the beginning to the end, keeping the audience attention, achieving an unforgettable memory.
How do we do things?
Logically, the groom and the bride are always nervous when they are in preparation for their wedding. It's normal, it's the first time (I hope it's the last) that you're going to get married, it's a big responsibility and nothing can fail.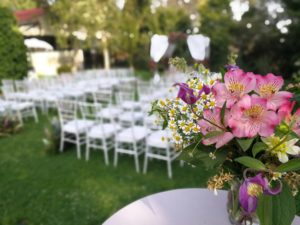 For everything to go perfect, we work on a ceremony structure carefully translated into English, which, in addition, can be customized in each case. This way of doing things allows us, always, to guarantee our customers the highest quality of service.
You will have a professional team of wedding celebrants or Master Officiant wedding Ceremonies, that you will be able to see first in a personal interview, face to face, by videoconference or if possible in the place of your ceremony. In this interview, our officiant will explain how to plan the ceremony.
In this way, couple, you will have the chance to decide before booking our services.
Celebrants – Master of Ceremony services area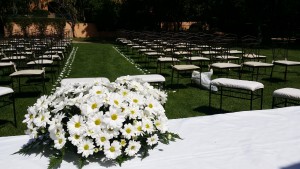 Although we offer our main wedding celebrant services in Madrid and places near Madrid such as: Guadalajara, Toledo, Segovia, Cuenca, Avila, etc … we have moved to different places in Spain such as Murcia, Valencia, Burgos, Vitoria, etc. .. it will depend on the budget, obviously.
It seems interesting, we want to booking a wedding celebrant … how do we do this?
It is simple, please, complete the following form with the details of your wedding: date, time, place, number of invitees, your name and surname, contact (email and phone) and any details you find interesting to tell us.